St Albans, Herts, UK
+44 (0)7811 484 673

Overcoming Anxiety
Life can come in many vibrant hues. However, anxiety can leach the colour out of it.
With anxiety we can be robbed of the full pleasure of an experience like jetting off to a far away destination, or being with new groups of people in social settings. We may delay taking important medical treatment for fear of having an injection or what it means to be sat in the dentist's chair.
We don't have to be held in the constant grip of anxiety. It is possible to safely and gently release the body's learned adrenaline response to fears. By resolving the underlying emotional conflicts that can leave you feeling helpless you move to a mindset of greater calm and more freedom to live your life in a normal way.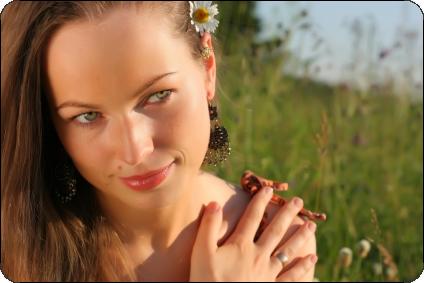 An intense emotion like anxiety often has a strong visceral component, i.e. it's felt in the body. You can try to rationalise or distract yourself from it as much as you would like, but those strategies don't do much to diminish the adrenaline response. If you return to the triggering topic you may well experience a similar level of anxiety, and so the cycle continues.
Using Emotional Freedom Techniques we release the distress that underpins our sense of feeling anxious or low. EFT is a meridian based somatic release tool that has an impressive track record of providing lasting gentle relief.
Take a look at this short video that describes how EFT can help with many fears and other issues.
Anxiety is a normal emotion. But when we are so anxious about a potential threat that is unlikely to happen we can be overwhelmed by it. These can turn into panic attacks and other expressions of anxiety.
The amygdala is a small organ in the brain that functions like a 'satellite dish' that is never turned off. It receives emotional and sensory information which it then processes and passes along to get stored in our cortex. In ordinary circumstances the Amygdala triggers an alert when real threats are present. When it resets at a higher level because of repeated anxiety at the time of stress, anxiety disorder symptoms set in. Again with EFT, we can work on first the anxiety symptoms and then on the underlying issues that trigger the Amygdala to respond in such a way.
My clients tell me EFT has brought them quicker and more effective results than other approaches they've taken for their anxiety issue. I have experience in safely working with suicidal clients.
Simple anxiety issues typically take 1 - 6 sessions. For more complex issues including depression, dependent on the number of underlying elements, more sessions are likely to achieve a full result. Nonetheless, from the first session you're likely to experience a tangible sense of relief.
To read my cover feature article on Resolving Depression with EFT that also talks about anxiety in Positive Health Magazine please click here.
I work in person, by telephone, or via video link. Please use the Contact me form below to book an appointment or find out more.