St Albans, Herts, UK
+44 (0)7811 484 673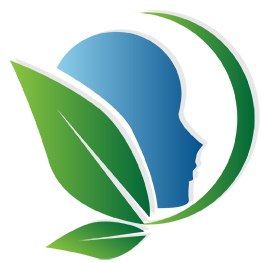 Business and Executive Coaching
To explore working with me please take a look at the
coaching packages on my Spiritual Executive site
'Something has to change.' I regularly hear this statement from the people who come to work with me. They're tired of coping with their work environment being unsatisfying and frustrating. They know they're capable of brilliant work, it's just they feel weighed down by all manner of obstacles.
Problematic work situations end up creating an internal conflict within you, the executive. One part wants to excel in a career that you have worked hard to develop. The contrast is you're doubtful about whether you can achieve your goals without having to compromise heavily. Surely, there's an easier way forward? And wouldn't it be nice if it was a win/win solution?
Sejual is an extremely intelligent, empathetic and intuitive coach who achieves results quickly. She has helped me (and members of my team) to take on big challenges with greater calm and innate confidence. I would recommend her to anyone seeking to realise their full potential.

Zaid Al-Zaidy when CEO at McCann London
Thankfully, you are smart and resourceful. Your desire for improvement has drawn you towards books on spirituality and self development to find solutions. The processes you've learnt have helped . . . but your results aren't what you desire. If learning more processes is not the way forward, what is?
Regular coaching with an experienced and thoughtful guide can make the difference. A skillful coach will support you as part of your team, but also respect your desire for independence in making your choices. A great coach will mix rich insights with humour, and focus on helping you achieve your results in a practical way.
I have worked with Sejual on a number of occasions and always find her to be an intuitive, inspirational and thought provoking coach. The sessions are impeccably planned in such a way that whilst we always achieve our objectives we have lot of time to explore new concepts, creatively along the way. Always a mind-opener.

Carolyn Pearson, CEO, maiden-voyage.com
I draw on my experience with wisdom from Eastern philosophy, mindset tools that diffuse the mental fog, and my own experiences of dealing with the challenges of corporate life to help you. I worked as an international competition law barrister for 5 years in the UK and Brussels. In my current work I regularly deliver staff development programmes in the UK and abroad.
In seeking coaching with me, you understand that it is your intention to allow for change at a deep level that will deliver what you seek. Once you're happy you've found the right coach for you, you will be making a commitment to working quickly and incrementally over a period of weeks or months.
Coaching
I provide coaching packages that can be found on my Spiritual Executive site.